www.flipon.in
Arrow smartwatch with a 360° rotatable 1080P HD camera compatible with Android & iOS smartphones
Regular price
Rs. 1,699.00
Sale price
Rs. 5,999.00
Arrow is the world's first smartwatch with a 360° rotatable 1080P HD camera. Arrow is meticulously engineered for functionality, while designed to be versatile with any style & is compatible with Android & iOS smartphones. Fitness, alerts, reminders, events, calendar, weather and social media— Capture, record, edit & share instantly. With it's integrated camera, Arrow reimagines the way you'll use a smartwatch. Arrow Smartwatch for iOS & Android Everything you'd expect in a high-end watch while integrating a rotatable HD camera, reimagining how you use wearable tech.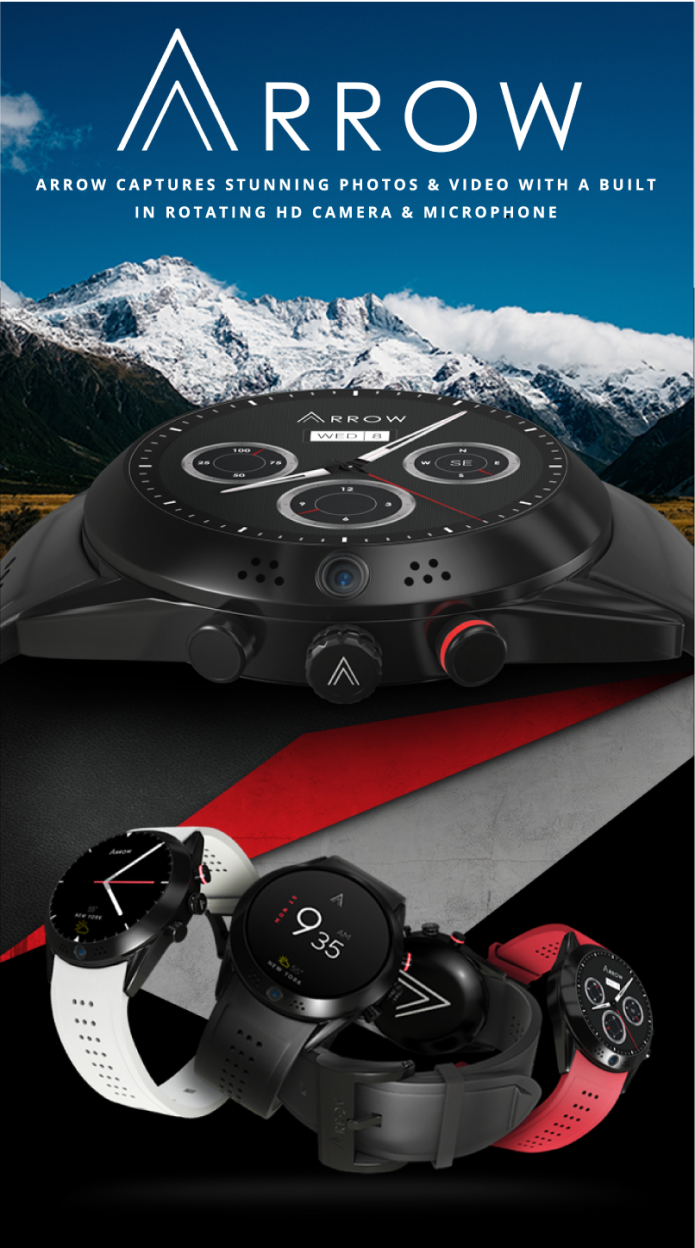 Finally, the luxury of leaving your smart phone in your pocket or backpack while never missing a spontaneous photo or video opportunity.
Arrow is feature-loaded without the rotatable HD camera but with integrated photo and video, it revolutionizes and reimagines the way you'll use a smartwatch.
Photo & Video

 — 360° camera bezel with directional mic captures spontaneous photos or videos naturally, in seconds.

Sharing & Editing

 — Transfer photos/videos to app, edit preset filters and store to memory.

Fitness & Health

 — Built-in sensors track your fitness goals.

Alerts & Notifications

 — Receive basic notifications and more.

 
Engineered for business, fitness, iOT, media and hands-free functionality, designed to be convenient and match your style.
---