www.flipon.in
HiFi Wireless Earbuds with 100 Hours Playtime Ambient Mode, Bluetooth 5, Noise Cancellation, Waterproof (IPX5), Wireless Power Bank, 100H Battery!!
Regular price
Rs. 1,499.00
Sale price
Rs. 9,999.00
Hifi Wireless Sound brings the newest and most cutting edge wireless earbuds available - weatherproof, wireless charging, ambient noise-cancelling, power banking, and smart assisting all in one compact package. This is HiFi. ‰_À 100 Hours of Playtime On The Go ‰_À Smart Ambient Mode ‰_À Wireless Charging Compatible ‰_À IPX5 Waterproof ‰_À Hands-Free Music + Call + Voice Assistant ‰_À Doubles As Power Bank - Charge Your Phone to Full! ‰_À Instant Pairing ‰_À Fast Charging - Charge 15 Min For 3 Hours Battery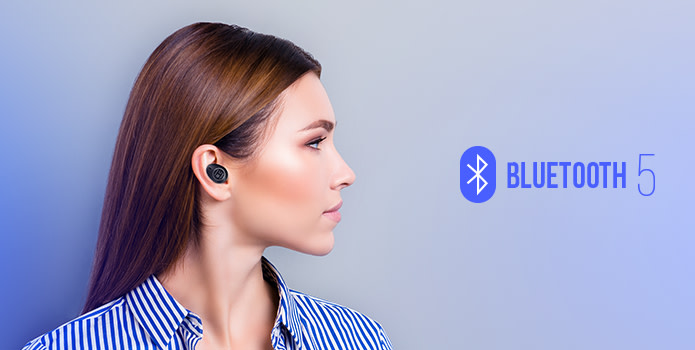 åÊ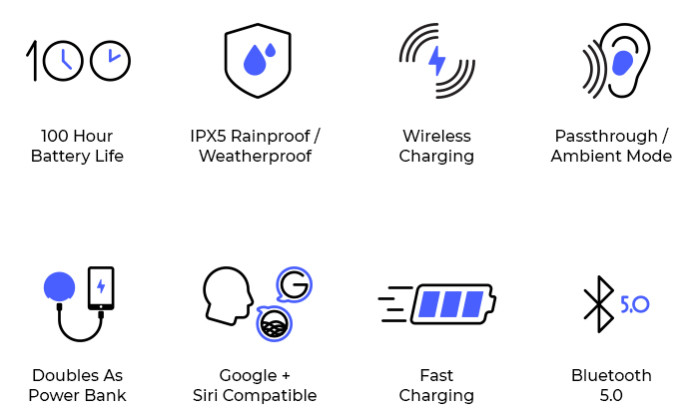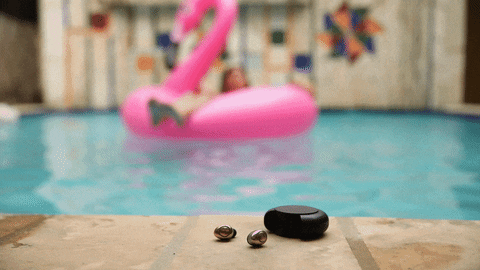 Be among the first to experience HiFi‰۪s amazing sound and countless capabilities. Reserve yours today and get it at exclusive, insider-only prices.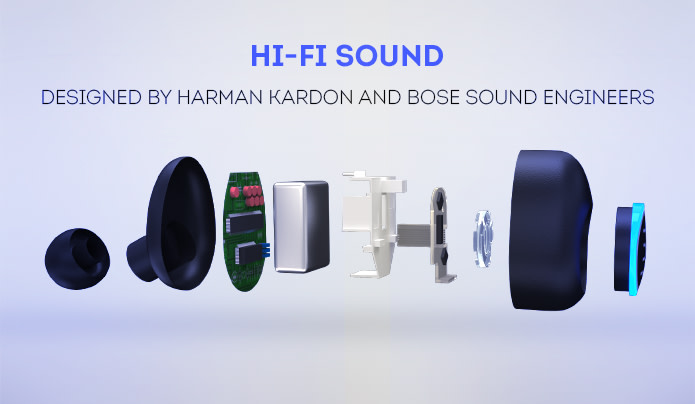 HiFi is a product of expert engineering, bringing high-performance sound that disrupts industry standards and exceeds expectations by a couple of octaves. It features a 7mm driver that delivers deep-cutting bass and crisp highs in a tightly sealed, noise-cancelling environment. What you get is unparalleled listening you‰۪d have to hear to believe.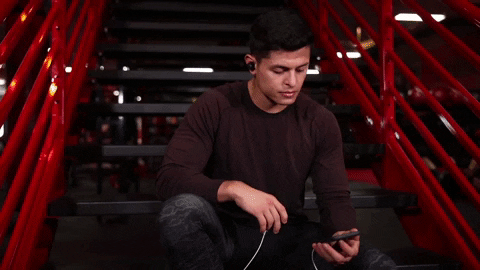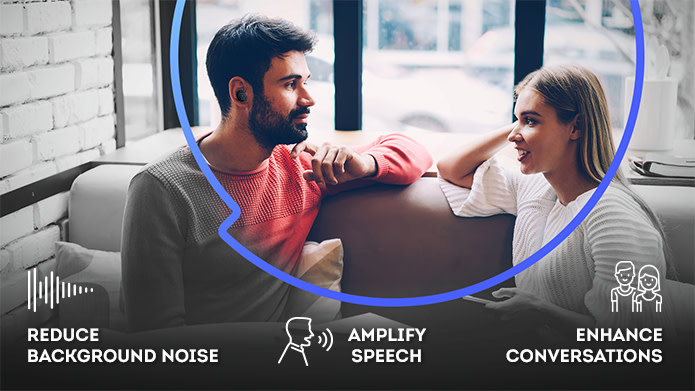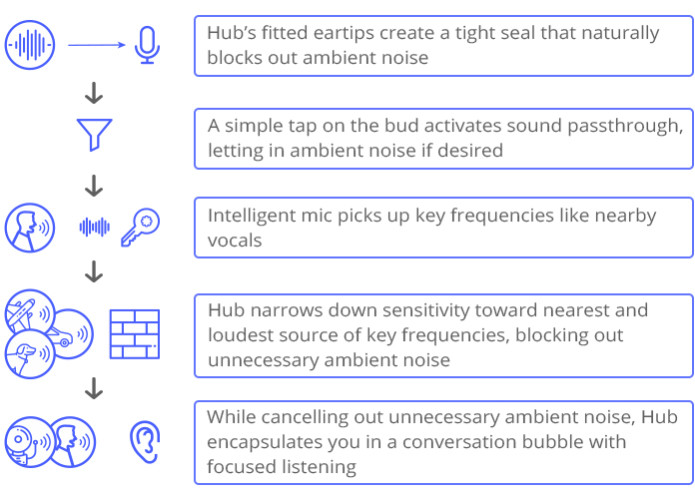 Even with a tight seal that efficiently blocks out background noise, in ambient sound mode, the HiFi can allow sound to pass through, letting you hold full conversations and stay alert of your surroundings without having to take out your earbuds.åÊ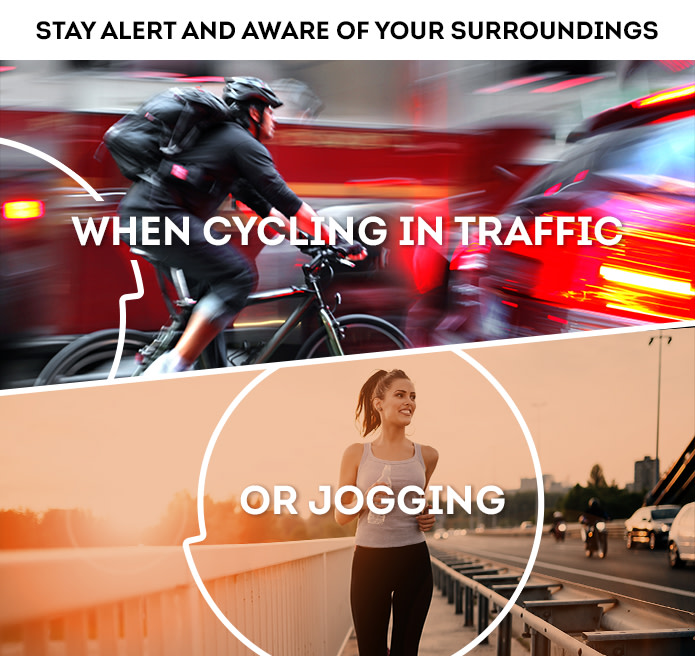 Enjoy your music on the go while staying safe - HIFi‰۪s ambient noise feature still gives you an immersive listening experience but keeps you aware of your surroundings, making it the perfect companion while cycling or jogging.


Having an IPX5 rating means HIFi meets a stringent standard of water resistant performance after multiple rounds of rigorous lab testing. While most earbuds and headphones can‰۪t handle even the slightest spill, HIFi exceeds other brands by being able to withstand higher than average wet conditions.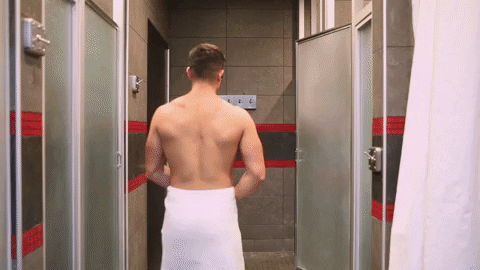 Wherever you take your HiFi,åÊfeel better knowing they'll keep up - through rain, snow, or a spontaneous water gun fight.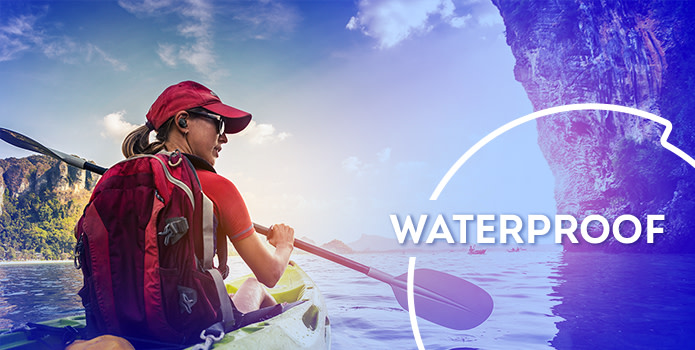 Let HiFi provide the soundtrack to your next big adventure. It was made to last long, with durability that adheres to the highest international standards, so you don‰۪t have to be afraid to take these with you wherever you go.


With HiFi your music never stops. The earbuds have an astounding 8 hours of battery life, but with its powerful charging case you can get up to 100 hours of battery life on a single charge.
HiFi‰۪s battery life is so impressively long, you might not even remember you still need to charge it.
With its 8 hours of initial playtime and up to 12.5 full charges from its charging case, HiFi will keep you entertained for hours on end.
åÊ

åÊ


The charging case also serves as a handy power bank that can give your mobile phones or tablet a full charge when you need it.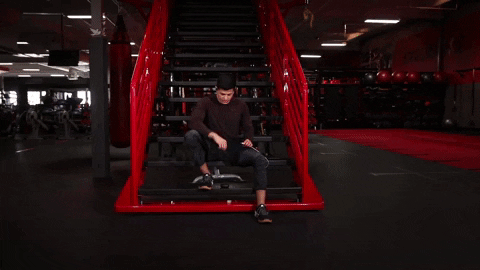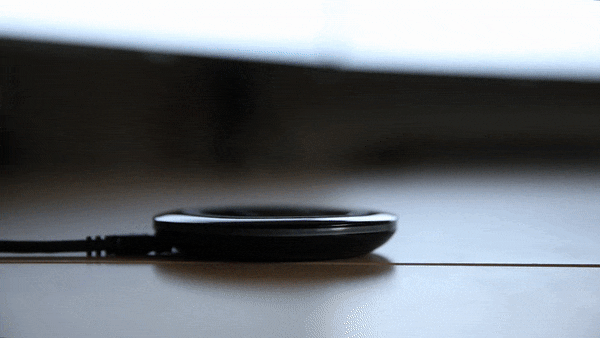 Not only are HiFi earbuds truly wireless, the HiFi charging case can even be charged wirelessly.

Once initially paired with your device, HiFi automatically pairs to your device every time you take them out of its charging case. Pairing is done easily in just a couple simple steps.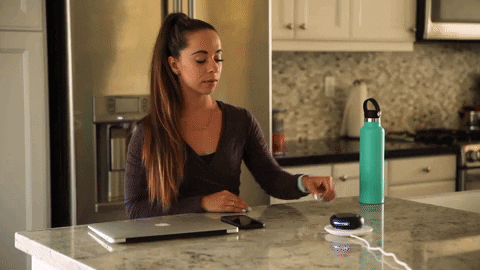 We spentåÊthousands ofåÊhours and went through dozens of prototypesåÊto to perfectly engineer the HiFi to naturally fit into the human ear canal. After scanning hundreds of ears from internationally, we finally did it. Relax knowing that your HiFi can go with you from your office right to the gym or hike.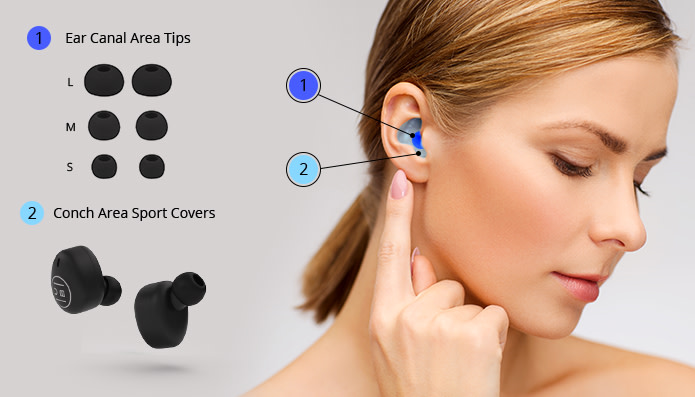 åÊ

With a simple touch, access Siri or Google Assistant to get things done while on the go.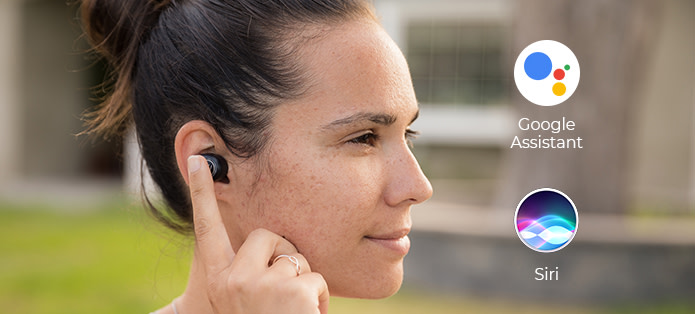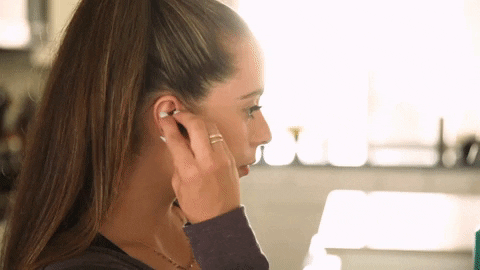 Control your tracks without taking out your phone. You can pause, play, and more just by tapping the earbud.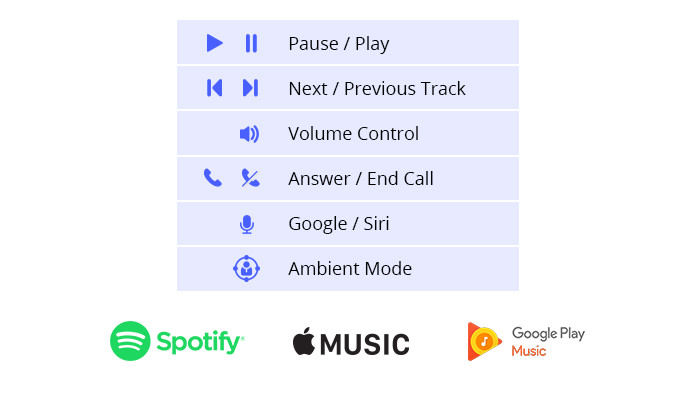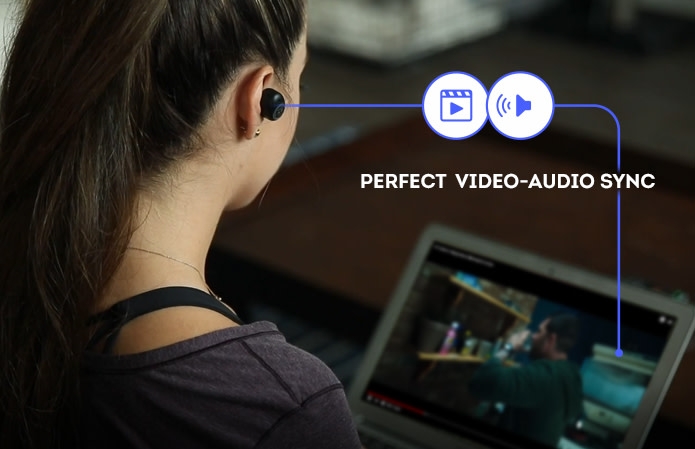 With a firm commitment to amazing quality, our engineers have blended pristine audio with unparalleled Bluetooth 5 that results in a seamless connection between your device and HiFi. Not only will you be immersed in high-definition sound, watching videos will be a stunning experience with perfect sound synchronization.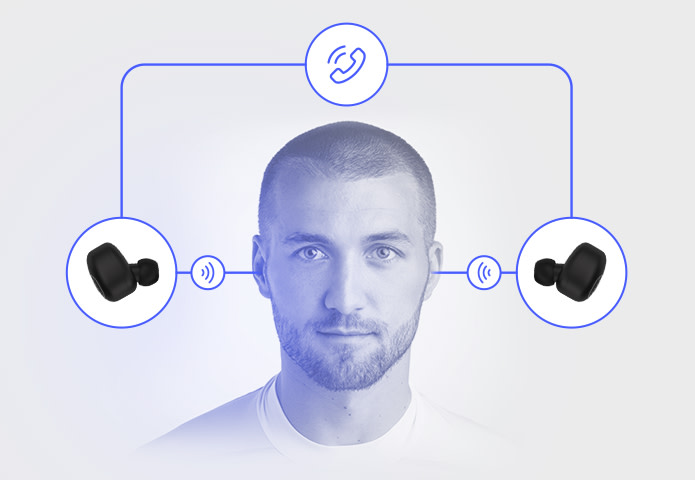 The stereo call feature allows you to fully listen in both ears during a call - something that even the most notable wireless earbuds are unable to do. Our dual beamforming microphones and the latest CVC noise cancellation technology also ensures that whoever you are talking to hears you crystal clear as well.

HiFi is specially designed for optimum sound, comfort, and convenience, featuring custom magnetic technology to keep each earbud securely in place whenever you put them away.
åÊ

Bring the earbuds close to their charging port and let the force do the rest -åÊthe built-in magnet makes storing the earbuds a breeze.
HiFi‰۪s unique design helps ensure that you don‰۪t easily lose your earbuds.The magnet keeps the earbuds securely tucked away while the charging case‰۪s ‰ÛÏsliding door‰۝ keeps them safely stored and protected.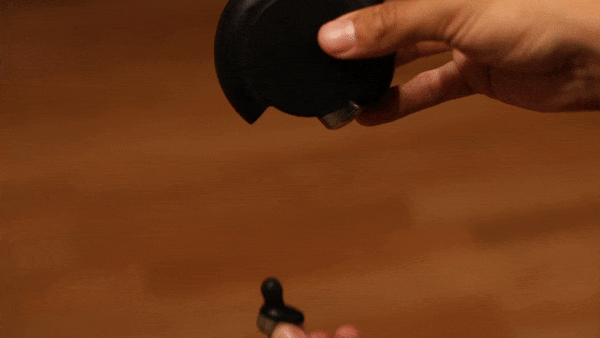 åÊ

One of our favorite parts about HiFi that makes it so different from other earbuds is where it‰۪s housed. This special case captures the ‰ÛÏhifi‰۝ character we love that distinguishes HiFi from its competitors. It‰۪s sleek shape carries unique functionality.


Let HiFi‰۪s completely wireless earbuds take your listening to the next level. Leave behind wires and cords and let nothing stand between you and your music.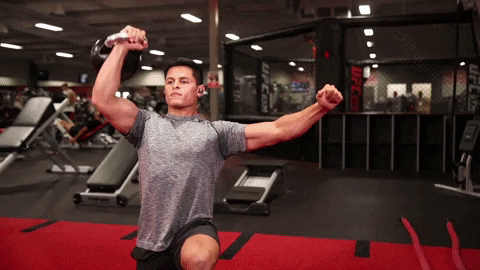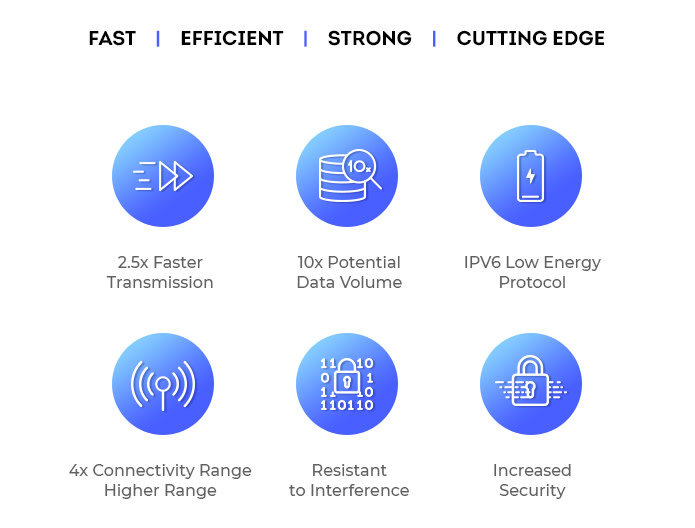 åÊ
åÊ

We skip the nonsense and get straight to the point. We order from the manufacturer and ship it right to you. You're welcome.

åÊ
---